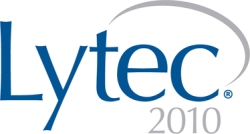 Training & Class Schedules

We offer personalized training at our training facility or in your office. Our expert staff will lead you through an interactive training and provide you with ample time for questions and personal attention.
---
Our Seminars & Classes will Teach You:
How to use the latest Lytec 2010 features

How to properly set up a practice

How to create and customize reports, lists, statements, etc.

The basics of data entry for patients, providers, and insurance carriers

How to use the Charges and Payments screen

How to create, interpret and print the Daysheet

How to create and submit insurance claims

Ways to make better use of management and profit reports

Time-saving tips and shortcuts

Appointment Scheduler set-up and use

Answers to your questions through personal attention and practice

Tips to become a "Power User"
---
Training classes are held at our demonstration lab in Saint Louis, MO. These classes are small in size (minimum of 4 attendees required per class), one-day in duration, and cover all the topics listed above--plus much more. We allow plenty of time for individual questions and customization issues. We will also cover Report / List Creation and Analysis, submitting electronic claims, and submitting electronic patient statements for a quick, easy, and very cost-effective means of sending monthly statements. Contact us for scheduling and pricing information.
KABERLINE HEALTHCARE INFORMATICS, Inc.
P.O. Box 140067
Saint Louis, MO 63114-0067
Call 314-994-3880 for more information
E-mail info@eDocOffice.com and put "Training Seminar" in the Subject Line.
We accept Visa, MasterCard, and American Express.
---
Lytec 2010 Interactive Training CD-ROMs
Lytec 2010 Training Library $429
Interactive Training is for those that learn best by trying it out themselves. Interactive Training is a set of 6 CD-ROMs that guide you through the features of Lytec 2010. Along with visual and audible instruction, Interactive Training includes hands-on activities to help you learn Lytec by actually using the program.
u CD 1—Setup and Maintenance
This CD shows you how to properly set up and maintain Lytec 2010. Proper setup builds a firm foundation on which you build your system—which is key to the success of your day-to-day activities.
u CD 2—Daily Accounting Activities
The second CD shows you the correct way to enter data, which is vital to your practice. If you've established the proper routines for data entry, billing will be easier and more accurate and reports will be more informative.
u CD 3—Billing and Accounts Receivable
The Billing and Accounts Receivable CD will guide you through the critical tasks of patient and insurance billing.
u CD 4—Cash Flow Analysis and Practice Management
Beyond daily accounting and billing activities, your practice needs to keep up with the financial health of your practice. With this CD, you will learn how to use the tools that help you manage your cash flow and your practice.
u CD 5—Appointments Scheduling
The last Interactive Training CD demonstrates the appointment scheduler included with Lytec 2010. You will learn how to use the features to schedule and manage your patient appointments.
u CD 6—Collections
Learn to use the powerful new collections module. Maximize your resources to track down and work past due account balances. Assign collection tasks and track current progress. Produce custom collection letters.
Lytec 2010 Training Library $429
Call 314-994-3880 to order