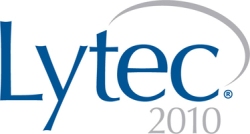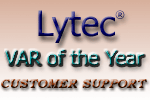 For Special Rebate and Upgrade Pricing!
Call 866-994-3891
Up to 25% discount on many Upgrades
| | |
| --- | --- |
| Lytec Single User with Unlimited FREE* Claims Support | $3,295 |
| Lytec Multi User (3) with Unlimited FREE* Claims Support | $4,175 |
| Lytec Professional (5) with Unlimited FREE* Claims Support | $4,725 |
| Lytec Client Server (5-User) with Unlimited FREE* Claims Support | $5,385 |
| Lytec Client Server (10-User) with Unlimited FREE* Claims Support | $7,035 |
| Lytec Client Server (20-User) with Unlimited FREE* Claims Support | $12,205 |
*As the Preferred Lytec Vendor for Gateway EDI, customized forms for Lytec, format changes, claims research and support for all of your electronic claims, statements and remittances are integrated into your service as long as you are with Gateway EDI!

Reports

| | |
| --- | --- |
| | Use the Daysheet report to accurately close a day's accounting. |
| | Summarize all account activity—charges, payments, and adjustments—with the Practice Analysis report. This report is excellent for tax and accounting purposes or for comparisons. |
| | Visually track the charges your practice generates with pie charts and bar charts. |
| | Summarize the financial activity of your practice with the Monthly or Yearly Summary report. |
| | Use the Insurance Analysis reports to identify charges billed to insurance companies and to compare actual charges to payments received. |

Appointment Scheduling

Schedule, move, or cancel appointments quickly and easily.

View appointments according to your office setup—by day, week, or resource.

Print patient superbills directly from the scheduler.

Color code appointments to visually identify different types of appointments such as new patients that require registration forms.

Quickly enter repeat appointments.

Enter patient co-pays from scheduler
Add patients to a wait list for easy replacement of cancelled appointments
Create templates for structured schedule based on type of appointments
Online Live Technical Support
Line 1: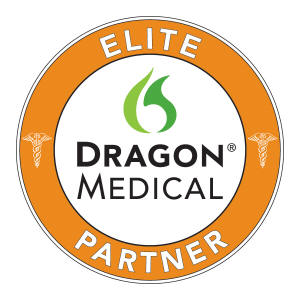 Rx: We can help!